Invoice Payment
Login to our client portal at: https://fluiddepiction.com/client/clientarea/  To login enter your username and password and click "Login".  If you need assistance with your password please click the "Forgot Password" button.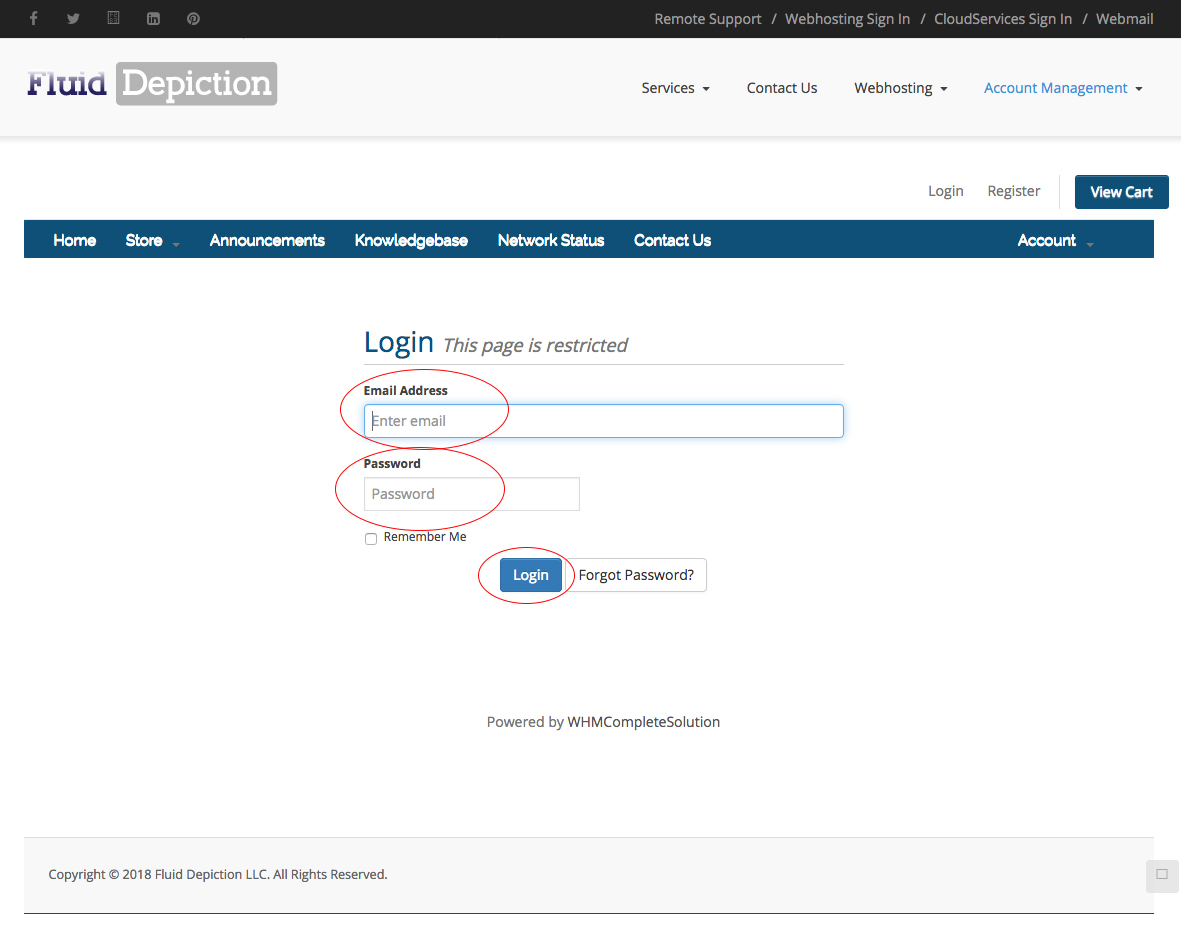 Once logged in you will see the dashboard below.  The top right box will list all of the invoices.  Click on this box to see the detailed list.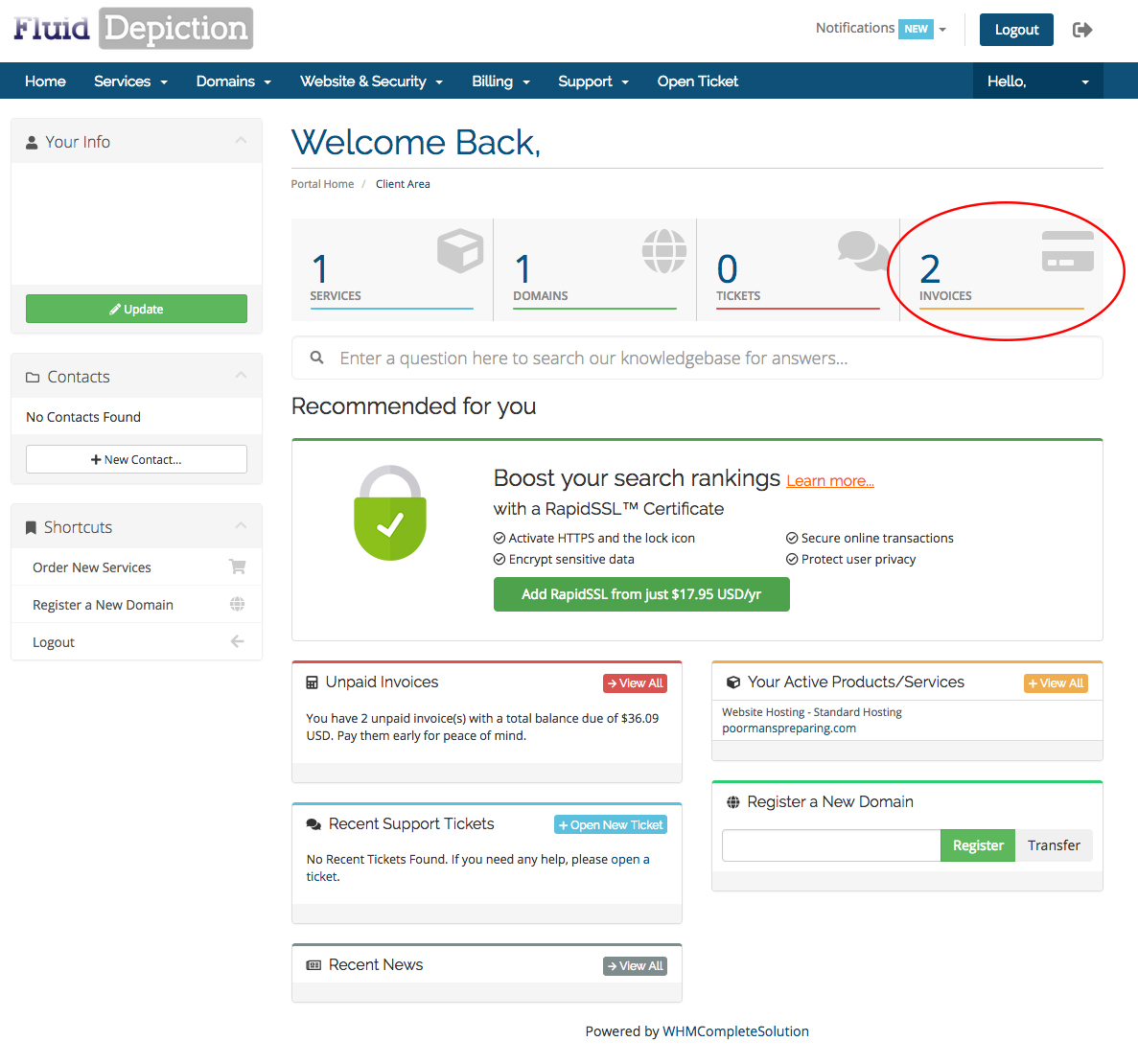 This screen will show all of your unpaid Invoices.  To pay all unpaid invoices click on the green "Pay All" button on the top left.  To pay a single invoice click on the button that says "Unpaid" next to the invoice you want to view or pay: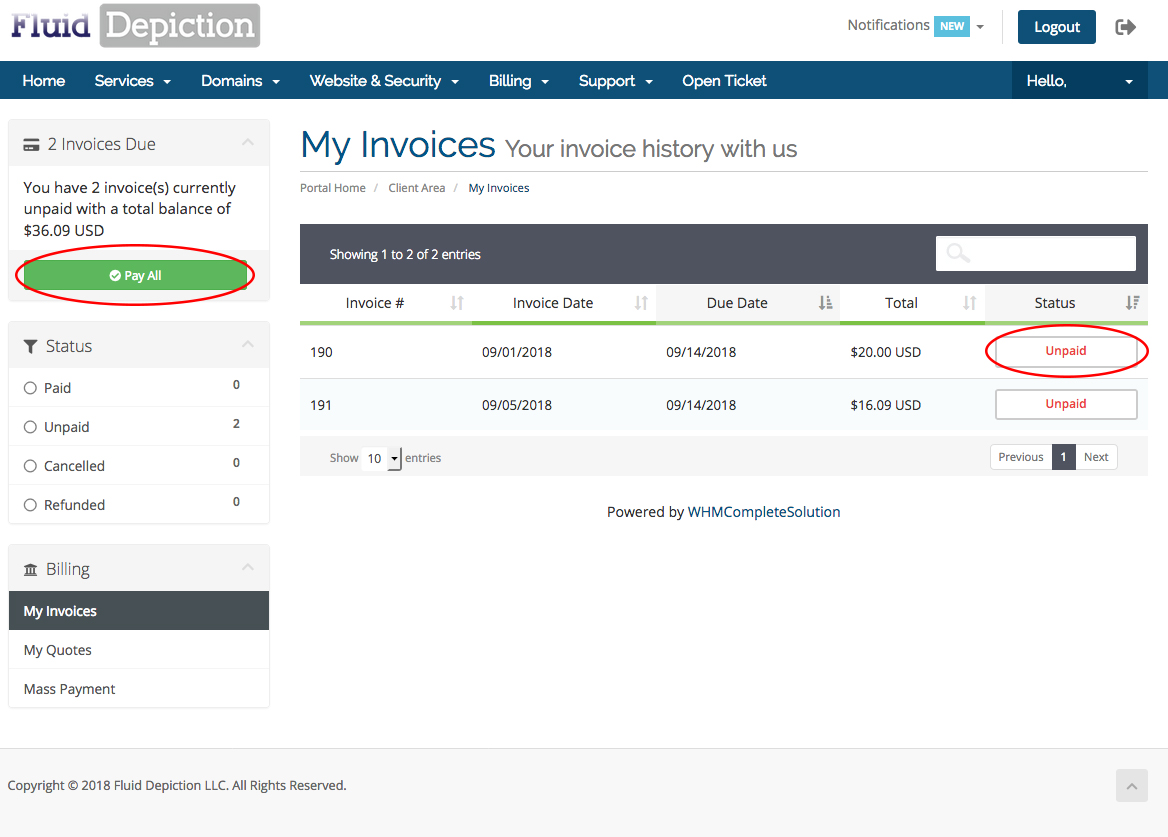 If you chose to pay all invoices this will bring up the Mass Payment screen.  Choose your payment method from the drop down box, and then click the "Make Payment" button.  *Please Note* If you choose Paypal as your payment method you will be re-directed to the Paypal payments screen.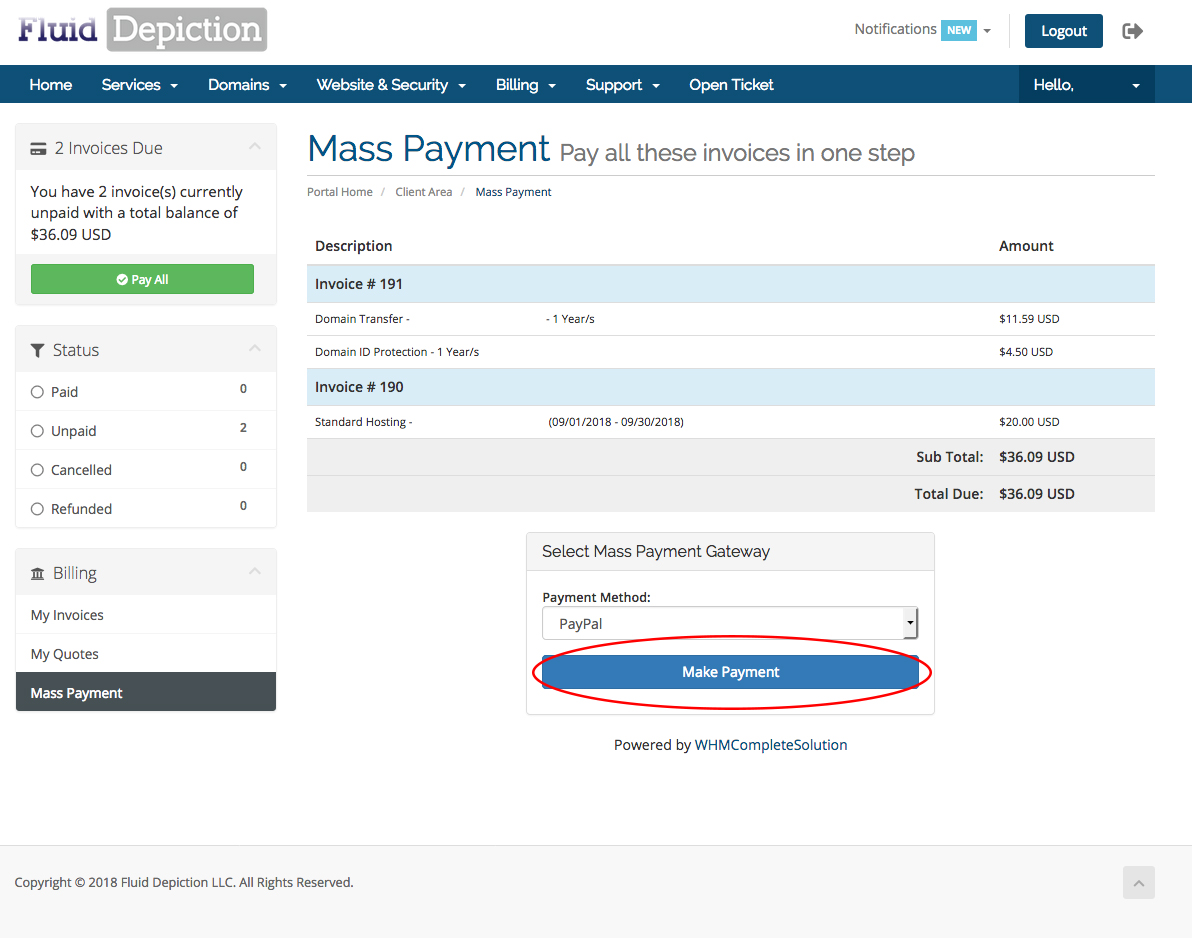 If you chose to pay a single invoice you will see the invoice in line item detail.  At the top of the invoice will be a "PayPal Checkout" button.  Once you click on this you will be directed to PayPal to enter the credit card information.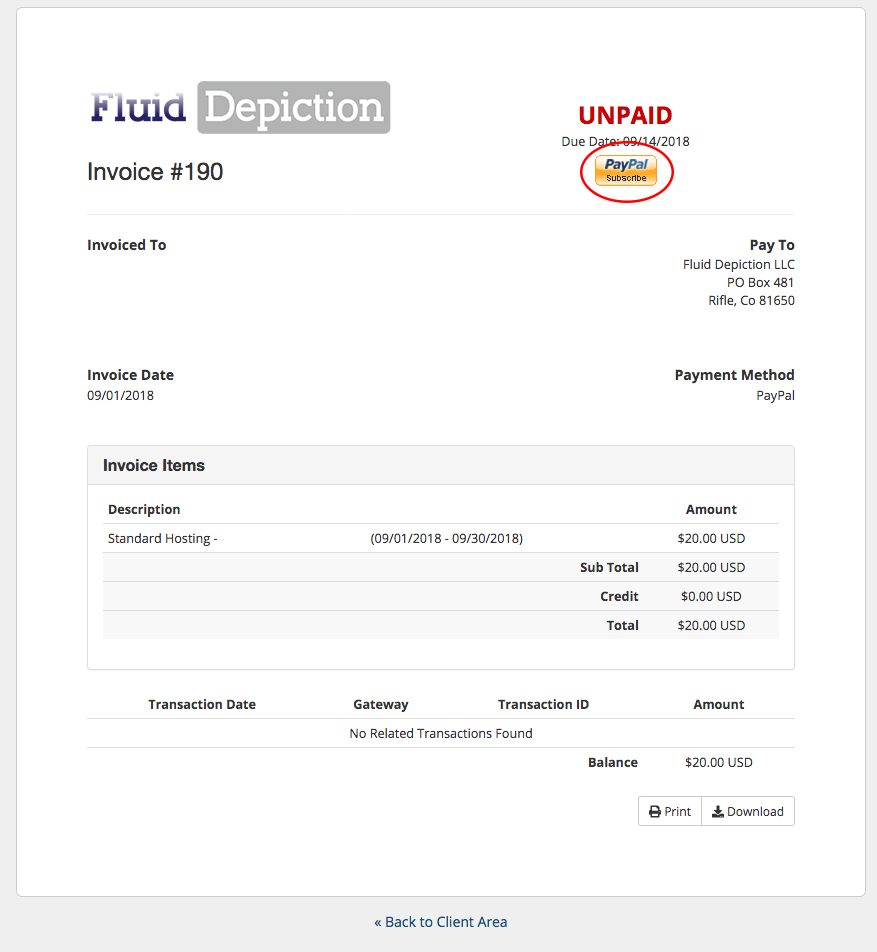 If you have a PayPal account you can login on the Paypal portal, or you can click "Pay with Debit or Credit Card".  You do not need a PayPal account to just pay with Credit Card.  If you are paying for a reoccurring service such as Domain Hosting or Domain Registration you will be asked to setup a subscription.  Select either Subscribe using a Debit or Credit Card or Login to Subscribe to PayPal.